Brian Ewenson is an Aerospace Educator, Consultant and Professional Speaker, on Aviation and Aerospace.
He was born in Montreal, Quebec, Canada and speaks multiple languages. He has presented to more than 250,000 people in the past 20 years at schools, museums, science centers, community groups such as Boys and Girls Clubs, Scouts and Guide, as well as at Aerospace and Education conferences and for corporations, with audiences ranging from 4 years old to 94 years old.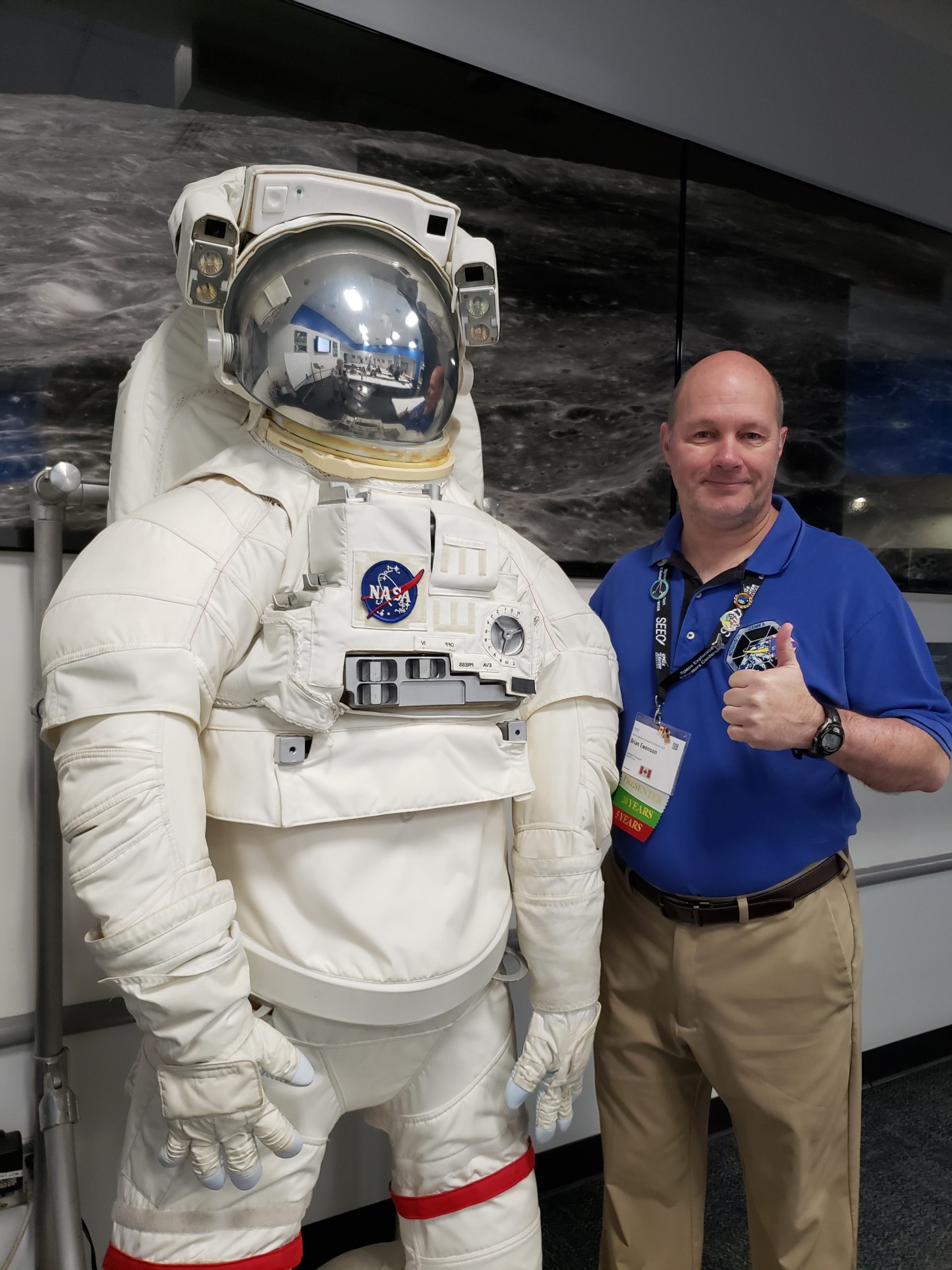 Brian has worked for the Canadian Space Agency, Lockheed Martin's Space Day and Challenger Learning Centers. He has designed, developed and flown student and corporate experiments on the Space Shuttle and International Space Station and subsequently trained astronauts to do his work in space.
He has hosted more than 20 astronaut appearances at museums, science centers and conferences.
Brian was the conceptualizer, designer and technical writer for Spaceport Calgary, the world's first air and space museum located in an International Airport. (YYC)
He has served as the Director of Education at the Calgary Aerospace Museum, Pima Air and Space Museum, Spaceport Sheboygan and as Executive Director of the Challenger Learning Center of the Southwest / Challenger Learning Center of Wyoming and Spaceport Sheboygan.
He currently serves as Spaceport Sheboygan's Executive Director.
Brian also served as a certified Flight Attendant for Nationair Canada aboard DC-8 (61-62 and 63) series aircraft, Boeing 747 and 757 operating charter flights to Europe, the Caribbean and Domestic destinations in the early 1990's.
Brian has attended and/or presented at 27 of the 28 ISSEC and SEEC conferences at Space Center Houston and was the recipient of the 2010 Cherri Brinley Aerospace Educator of the Year Award.
He has co-authored "Hangar Flying: An Up Close and Personal Look at Airplanes" (Calgary Catholic School Board 2001) and "The Thrill of Flight" (Alberta Learning: Learning Technologies Branch 2002)
He has been a volunteer with the American Institute of Aeronautics and Astronautics (AIAA) since 1997.
–AIAA Educator Associate 1997-Present
–AIAA Tucson Section Officer 2005-2008
–AIAA SW Texas Vice Chair 2010-2013
–AIAA SW Texas Chair 2013-2014
Brian is a certified Astronomy, Aviation and Space Exploration Badge Counsellor for the Boy Scouts of America.
Brian has a background in Astrophysics, American History and Political Science and Elementary Education from John Abbott College and McGill University in Montreal, Canada.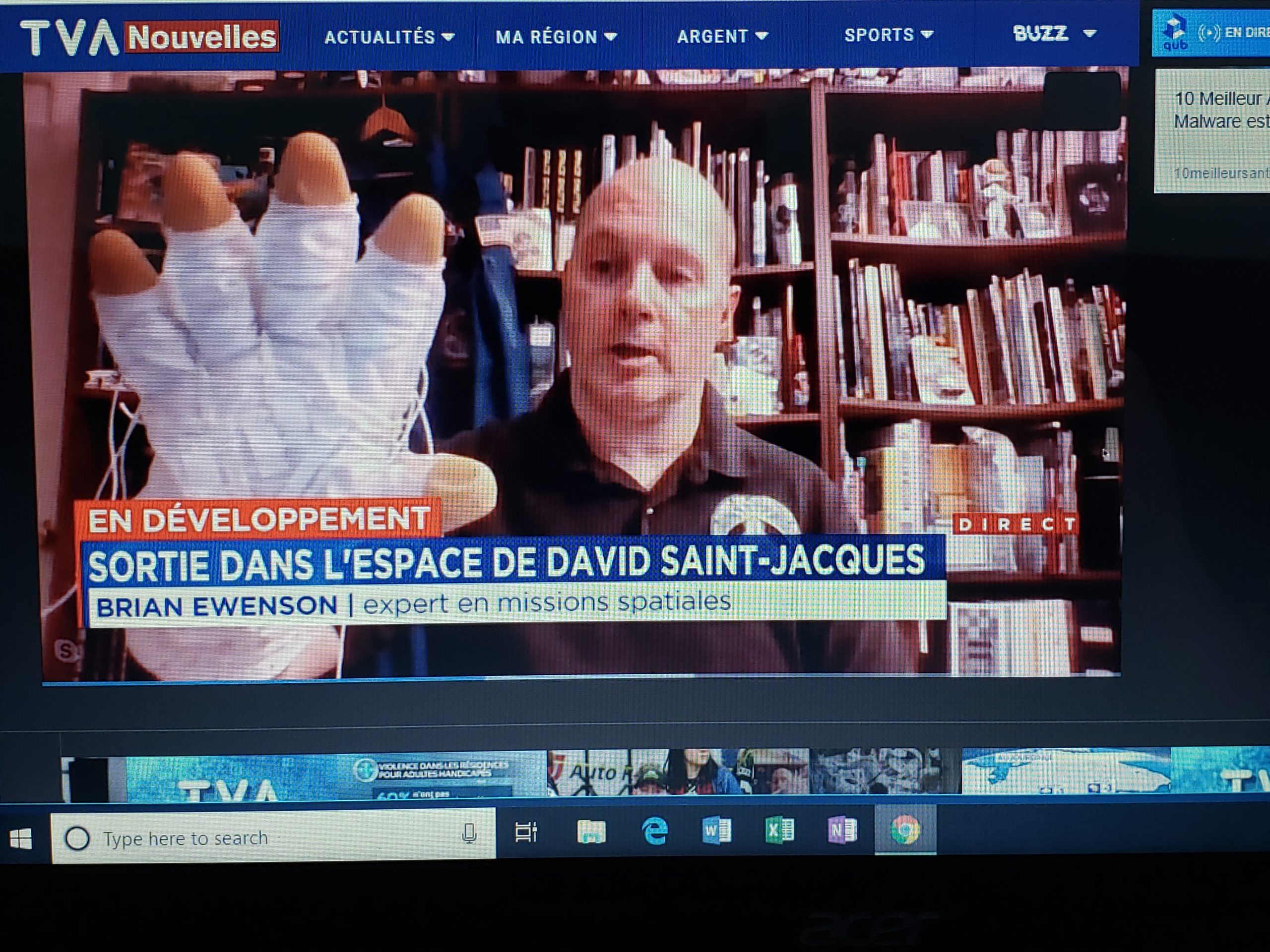 Awesome! Amazing! Cool! I want to be just like Mr. Ewenson when I grow up! He makes me want to be an engineer and do more to investigate space. His presentation was unforgettable! The count down to my future is on!